Have a question about CWI Tech-Mesh™ or our wire mesh filters? Do not hesitate to contact our knowledgeable sales team. They are always available to formulate a quote, answer product questions, or discuss custom demister pad options.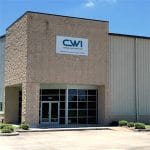 Email: sales@centralwire.com
Toll Free: 1-800-325-5861
18430 Kieth Harrow Blvd,
Houston, TX 77084
United States
About Central Wire Industries
With 14 locations across 3 different countries, Central Wire Industries is a leading wire manufacturer. We have the widest range of stainless steel, nickel, and specialty alloys available, and our decades of experience allow us to meet custom product requirements time and time again. We are committed to meeting or exceed our customer's expectations with the help of our quality management system. We hold an ISO 9001:2015 certification through BSI, which ensures consistency throughout our wire mesh filters.